If you're tired of playing games online, mobile casino games are the perfect solution for you. Check this article to learn more.
Have you ever wanted to play games online and had to wait an obscene amount of time, first, for the website to load, and then for the game to load. Even logging into your account can be a chore.
Mobile casino games cut out all the time you use to get on the website, put in your username, and navigate to your preferred game. All those processes are reduced to just one click. Yes, just one click, and you're already playing your favorite games.
Read on for everything you need to know about playing games on mobile phones.
What is Mobile Casino Gaming
Online casino mobile games are available or accessed from remote devices like tablets, mobile phones, etc. These games are usually regular casino or online casino games which have been enhanced for mobile compatibility.
Online casino sites have implemented various facets of mobile casino gaming to improve site traffic and make their games more accessible to the public. For instance, you can play your best mobile casino games on the Blue Dragon mobile application with just one click.
Additionally, adopting mobile games opens you up to a new world of casino gaming. You can access your games with just a click. Depositing and withdrawals have also been streamlined and are less stressful.
Mobile casino gaming supports all types and genres of sweepstakes games, including online slots, fish table games, roulette, poker, and other card games. In addition, you can play mobile casino games for real money or just for free.
Mobile Casino Games to Play
You can play any casino game on your mobile phone. Ideally, all games that you can play on your desktop are also playable on your mobile devices. And playing games on mobile phones is more enjoyable than playing the desktop version.
These are the types of games that you can play on mobile phones:
Online Slots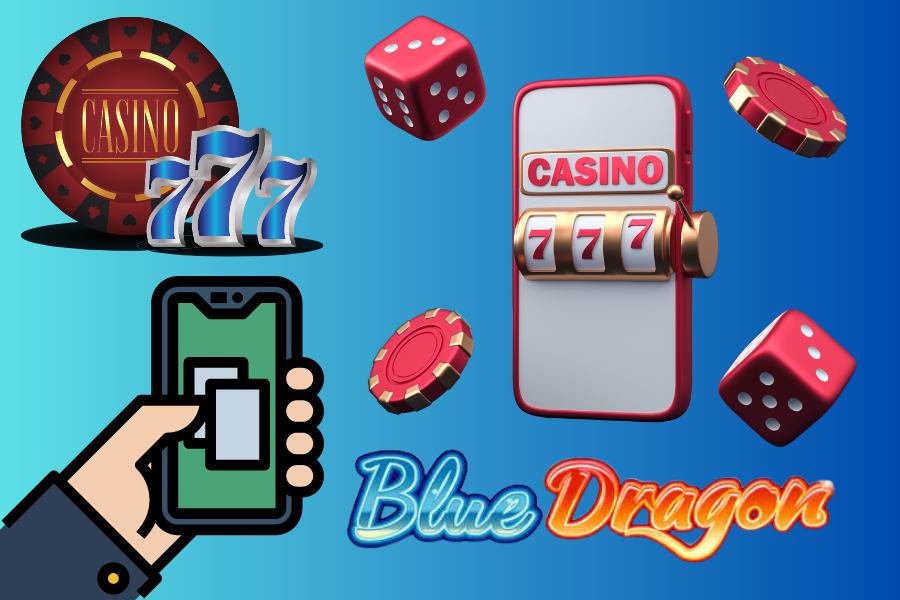 Online slots are the most popular genre in online casino gaming. There are over 1,000 slots in the sweepstakes industry. Online gamers prefer slots to other games because of the aesthetics, sound effects, and massive chance of winning real money. 
You can download free slot games for mobile phones and play for fun whenever you like.
Fish Table Games
If online slots are the most popular gaming genre in the sweepstakes industry, then fish table games are the next best thing. This genre of gaming is a fast-rising alternative to online slots. Its interactive features and action-oriented user controls make it popular among gamers.
Blue Dragon Casino mobile games include some of the best fish table titles in the industry. You can play them by downloading the mobile app.
Keno
Keno games are played with cards bearing numbers. These cards are tickets, and you get to pick a random set of numbers from 1 – 80. After picking the numbers, the player hands in the ticket and gets paid according to the numbers selected.
Poker
Poker is arguably the most popular card game in the world. It features a system where players bet on who has the best hand of the bunch of cards. It is purely a game of luck and some skill.
You can play interactive poker games with friends on online casino mobile applications.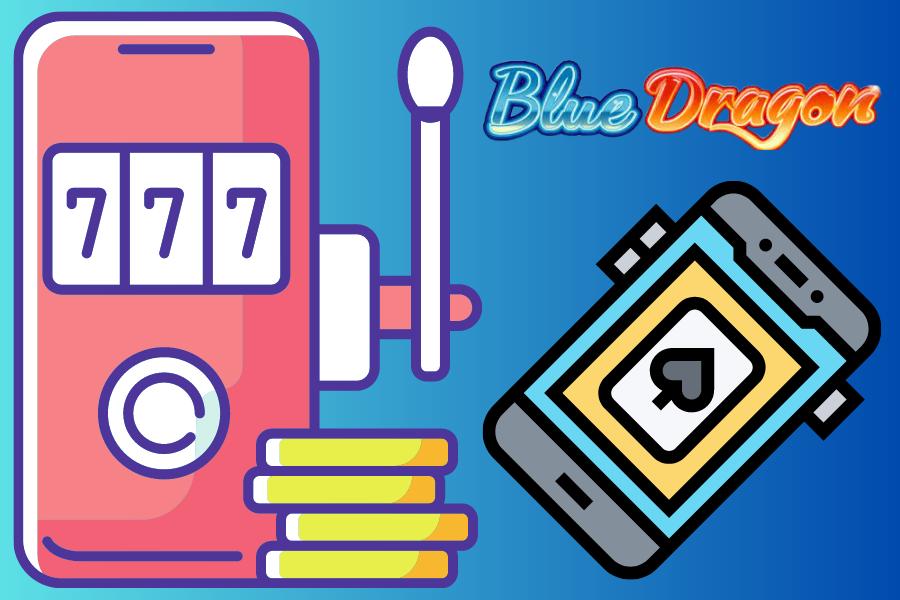 Roulette
Roulette is a wheel game where players place bets on a single number on the wheel or some other characteristic like color.
While most of these games are traditionally land-based casino games or more popular at online casinos, mobile casinos are changing the game and bringing Vegas to the palm of your hands.
Download Free Casino Slot Games for Mobile Phones
Free mobile casino games bring your favorite online casinos to your mobile phones, and you can play games wherever and whenever you like.
Mobile games also help improve your experience of online casino games, and by acquiring these mobile applications, you can play any number of games you like for fun. 
If you're interested in playing mobile games, here's a list of free casino slot applications that you can download:
RSFun
RSFun is an engaging mobile application that features a collection of free online slots. This mobile application allows you to play online casino slots for free without registration or payment.
The games are very similar to casino games. They come with paytables, bonuses, and excellent graphics. The only difference is that there's no risk of losing money on these simulation slots. 
Also, you cannot win real money or exchange game points for real money. This game is only for fun. RSFun is available on the Apps Store; download it for free now.
F7Fun
F7Fun is another mobile application where you can play slot games for free. This application offers slot games similar to the ones you play in online casinos. It has over 70 slot machines on its database, and all of them are free of charge.
The mobile application has an easy-to-use interface, amazing graphics, and quality sounds. So if you're looking for a place to test your slot game skills or train for a Slotmania competition, this application is your best option.
It comes complete with its paytables, real bonuses, and standard casino odds. This mobile application is an opportunity to experience quality gaming experience without paying money. 
However, in these games, you cannot win real money or exchange your coins for real money. It is all for fun. Download F7Fun from the Apps Store today.
Big Fish Games
Big Fish Games is another mobile casino application where you can play over 100 slot games for free. This mobile application allows you to experience Vegas from the comfort of your mobile phone.
The games in this application are very similar to what you see in land-based and online casinos. You get about 100,000 coins as a welcome offer when you download the app. You can use these coins to play any number of games you wish.
And as your game improves, you'll get bonuses to aid your gameplay and improve gaming experiences. The slot games have their paytables, realistic odds, and excellent graphics. The interface is also easy to navigate.
Everything on the app is designed to aid your gaming experience and make you comfortable. So if you want to experience real casino betting without losing money, download free slot games for mobile phones now.
READ MORE: TOP 5 MOBILE CASINO SITES FOR ANDROID 
Mobile Casino Games for Real Money: Tips to Win
Traditional casino gaming is not that different from playing mobile games for real money; it is just that playing on mobile casinos is more comfortable and exciting. Also, it's the same rules for every game. 
However, if you need a primer on how to win mobile casino games for real money, check the list below:
Use your bonuses judiciously – bonuses help improve your gameplay and increase your chance of winning. Using them well lets you play games longer and win more money.

Have a budget – it is vital that you have a budget and do not exceed it when betting real money. This tip will ensure you don't lose more money than you can afford.

Train well – you should take advantage of demos or free mobile casino games before putting your money into a game. Playing free games will familiarize you with the paytables and help you form a winning strategy.

Aim for smaller jackpots – if you're after a win and not the big bucks, then smaller jackpots suit you. Games with smaller jackpots have high returns to players and could quickly become your best mobile casino games.
READ MORE: CASINO GAMES FOR ANDROID: WHERE TO FIND THE BEST OPTIONS?
FAQ
Do mobile support online casino games?
Yes, you can play most online casino games on your mobile phones. All you have to do is download the casino's mobile app, register, and then you can start playing online slots that pay real money.
Which casino games can be played for free on mobile phones?
If you want to play free casino games on your mobile phone, download the mobile app and start playing. For example, casinos like RSFun and F7Fun have applications where you can play games for free. 
Where can I download casino games on my mobile phone?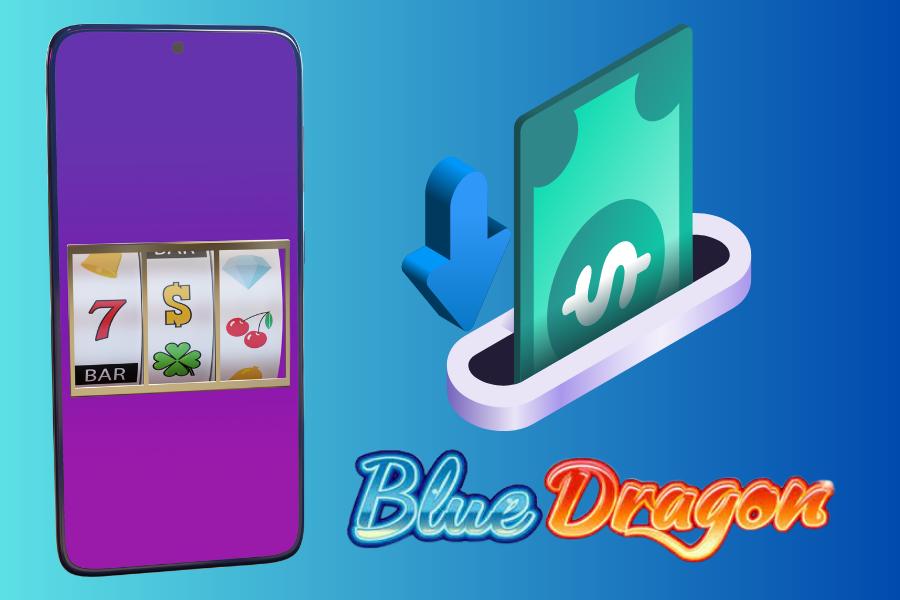 It is easy to download mobile casinos on your phones. Most of these mobile casinos are available on Google PlayStore or Apps Store. You can also download the apk files from the casino websites for free.
Why do mobile games have much fun?
Mobile online casino games are games that are constantly available on your mobile phones. And this means you don't need to go through hoops to access the games; all it takes is one click on your phone. This quality is what makes them fun to most people.
What is the benefit of playing mobile casino online games?
Games on mobile casinos are easy to access and more comfortable to play. Mobile casinos also have tasteful graphics and simple interfaces to aid gameplay.
Conclusion
It does not matter where you are or the time; you can always play your best mobile casino games and win big prizes. Mobile casinos like BitPlay casino and Blue Dragon offers those exciting games, so, check them out!
Post Tags